The Leaseweb Manassas Airshow, scheduled for Saturday, May 4, has added the Air Force A-10 Thunderbolt II demonstration with two A-10 aircraft.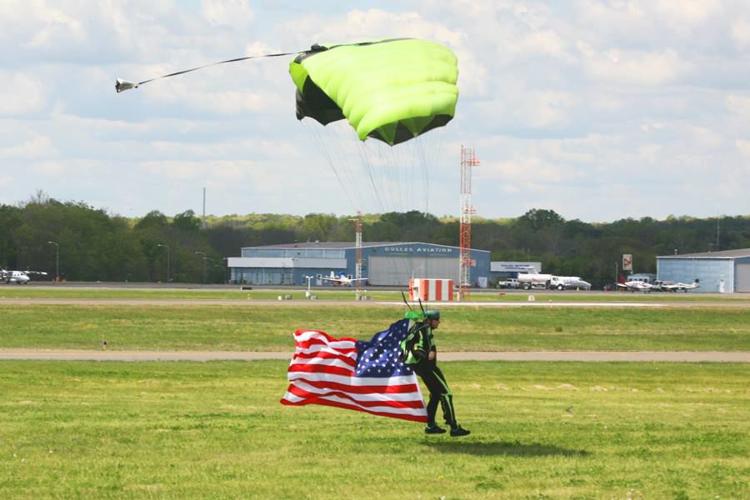 "The doors open at 10 a.m. with displays and many aircraft for visitors to view," said Patty Prince, spokeswoman for the City of Manassas. "There will be food trucks, activities for children, model aircraft and a fun day for the whole family."
The airshow runs until 4 p.m. with the aerial acts performing from noon to about 2:30 p.m. at the Manassas Airport.
In addition to the Thunderbolts, there will also be performances by U.S Air Force Heritage Flight with Andres McKenna in the P-5D; Warrior Aviation Flight Team; R.J. Gritter in his Bellanca Decathlon; the Bealeton Flying Circus; Lee Leet in the Super Tucano; The Flying Circus Wing Walkers; 3rd Dimension Parachute Team; and Chef Pitts Airshow.
Visitors are encouraged to wander around the Manassas Airport tarmac and view the many displays, which will include a Civil Air Patrol Prince William Composite Squadron and the Cessna O-2 Skymaster.
On July 1, 1946, President Harry Truman signed Public Law 476 incorporating Civil Air Patrol as a benevolent, nonprofit organization.  On May 26, 1948, Congress passed Public Law 557 permanently establishing Civil Air Patrol as the auxiliary of the new U.S. Air Force.  Three primary mission areas were set forth at that time: aerospace education, cadet programs and emergency services.
The Cessna O-2 Skymaster, nicknamed "Oscar Deuce," is a military version of the Cessna 337 Super Skymaster and was used for forward air control and psychological operations by the U.S. military between 1967 and 2010.
There will be highway signs and police officers directing patron traffic to available parking spaces. Buses will transport patrons between the parking lots and airport entrance. Organizers ask visitors to use the buses and not walk along the road.
Parking at the airport is by permit only. Expect lines to get back to the buses when the show closes at 4 p.m. Delays of 15-30 minutes are expected.
The airshow admission and parking are free, but cash donations at all gates are accepted.
The donations will benefit the Freedom Museum, the Virginia Airborne Search & Rescue Squad and the Civil Air Patrol: Prince William/Manassas Composite Squadron. The requested donation is $5 per adult.
The airshow will include food vendors selling a variety of food and non-alcoholic drinks. Use of sunscreen is highly recommended.
While pets are prohibited, service dogs are welcome.
For more information, visit www.manassasairshow.com.