| Source
How Micron chose Virginia for a $3-billion semiconductor project after a global search.
A place made famous by the Civil War has once again made history, only this time the winners are investors in automotive innovation and the engineers who deliver it.
Manassas, Virginia, site of two landmark battles in the War Between the States, ushered in a new era on August 29 when Micron Technology Inc. announced that it will invest $3 billion and hire 1,100 workers over 15 years to increase memory production at its plant in the city 40 miles (64 km.) west of Washington, D.C. The average annual wage will be close to $100,000 plus benefits.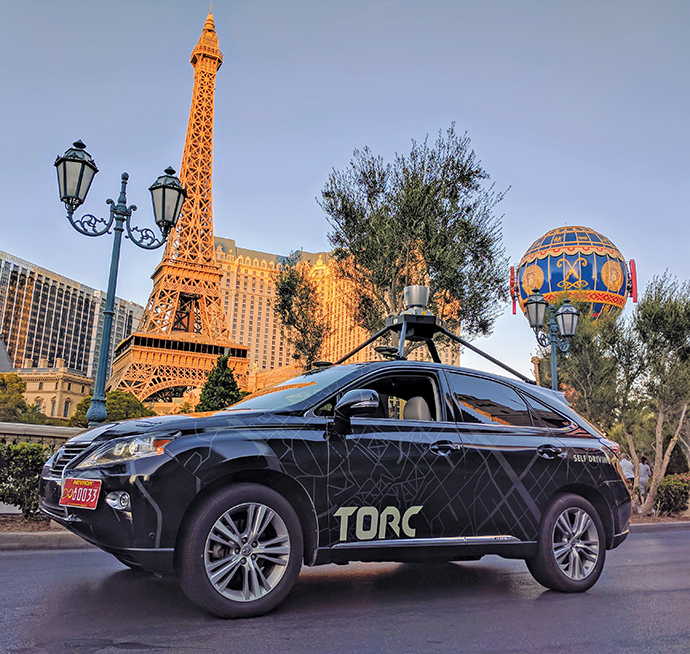 "Micron's Manassas site manufactures our long-lifecycle products that are built using our mature process technologies, and primarily sold into the automotive, networking and industrial markets," said Micron President and CEO Sanjay Mehrotra. "These products support a diverse set of applications such as industrial automation, drones, the Internet of Things and in-vehicle experience applications for automotive."
These products are used in everything from lane-assist technology to safe braking. In fact, two out of every three chips installed in automobiles around the world are produced at the Micron factory in Manassas. Mehrotra, speaking of the importance of the Manassas plant to Micron, recently told Reuters: "Think of the automobiles of the future as data centers on wheels."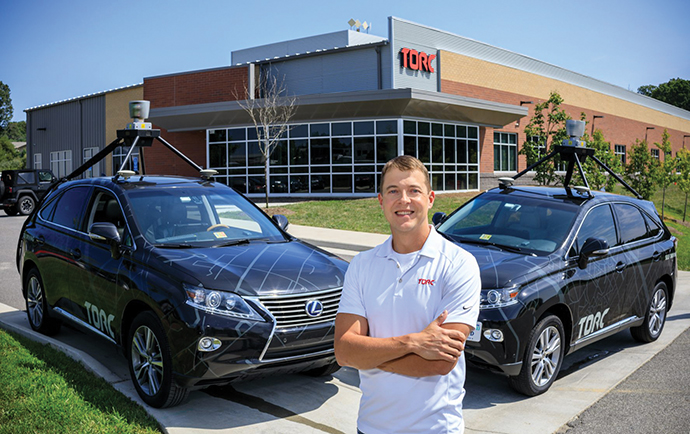 The Virginia Economic Development Partnership worked with the City of Manassas and the Virginia General Assembly's Major Employment and Investment (MEI) Project Approval Commission to win this competitive project. Boise, Idaho-based Micron will be eligible to receive an MEI custom performance grant of $70 million for site preparation and facility costs, conditional upon approval by the General Assembly.
Additionally, the City of Manassas, Dominion Energy and other entities agreed to provide a broader and more comprehensive package to enable the expansion, including substantial infrastructure upgrades and additional incentives.
Asian Giants Made Their Best Offers
Japan, China, Singapore and at least one other U.S. state competed intensely and offered significant incentives to woo this prized project, but insiders who were privy to the final deal said the $20.3-billion global company found the greatest comfort level in Virginia.
"This is the biggest project that the state has worked on since VEDP was created, and one of the biggest manufacturing projects in state history," says Stephen Moret, president and CEO of VEDP. "We were super-engaged with Micron for many months. I have spent more time with Micron than any other company this year."
The entire site selection process lasted approximately a full year as multiple countries and U.S. states made their offers. Negotiations began to heat up early in 2018 as Gov. Northam, Moret and other state and local leaders in Virginia stepped up their involvement.
"We were heavily engaged with Micron from February through the time of the announcement," Moret says. "The local partners, including the mayor of Manassas and Patrick Small, head of economic development for the city, provided tremendous leadership as well."
Moret adds that "this is the most coveted type of project in the world. Offers from other states will be roughly half a billion dollars for projects like this. We knew we would need to make a meaningful incentive offer because it was a very competitive project. We got to what we think is a competitive offer. It showed it was a big priority to us."
Small, economic development director for the City of Manassas, says several location factors proved critical: an improving U.S. economy, a highly trained and competitive workforce, a desire by Micron to have production closer to home "where they can completely control and verify chain of custody on all products," and the ability to attract and retain top talent.
"Micron has always told us that the Manassas workforce is their most productive," says Small of the firm that employs 34,100 workers worldwide. "It is nowhere near their cheapest workforce, but they are very happy with the performance level of their workers in Northern Virginia."
Plus, he adds, "the city controls its own water supply. We own a lake. We treat and we transmit. That was a big factor in why the plant was located here in the first place more than two decades ago. This plant is a very intensive water user."
---
"This is the biggest project that the state has worked on since VEDP was created, and one of the biggest manufacturing projects in state history."
---
The factor that sealed the deal, notes Small, was the company's relationship with the community. "Relationships over the last 16 years paid dividends," he says. "The city has a favorable tax structure. Virginia adopted the Semiconductor Equipment Tax back in the early 2000s in part for this company. It allows us to set a unique tax rate for them. We can adopt this separate tax classification for semiconductors."
Other arrangements made the deal favorable for Micron, Small adds. "We can adjust the semiconductor rate each year so that they will have gradual increases to their bill. We agreed to a rate schedule to that effect," he says. "As they put this equipment in and ramp up, the tax rate will be adjusted downward."
'It Was Virginia Versus the World'
The city also agreed that Micron would pay for capital improvements for infrastructure rather than pay tapping fees. "This allows them to more closely control the time frame of the approval process," says Small. "The tax adjustments, the utility improvements and the permit fees were all pivotal parts of this custom package deal."
Also, by locating the plant in the U.S., Micron avoids having to pay tariffs for sales to U.S. customers.
Small says the project smashes previous records. "This is the largest capital investment project in modern Virginia history," he says. "It is the largest export project in state history, and this company is currently the state's single largest exporter."
Moret says the Micron investment signals that Virginia "will be a leader in unmanned systems and autonomous vehicles on roads and in space. Driving this new facility in Manassas is the future of autonomous systems and all the computing power they involve. This is very high-wage and clean manufacturing, and increases our total exports 3 to 5 percent."
Phase one of the project will see the construction of just under 200,000 sq. ft. (18,580 sq. m.) on the former IBM campus near the Manassas Regional Airport. The campus is also home to BAE's space division and Lockheed Martin's underseas division.
Todd Haymore, managing director of global economic development, commerce and government relations for Hunton Andrews Kurth, the law firm that represented Micron, says, "I knew that it was Virginia versus the world. It was competitive, particularly given the overseas market. It really became Virginia versus Southeast Asia. This was not only a huge victory for Virginia. This sector could continue to flourish and grow in the United States."
Haymore, who served as commerce and trade secretary under previous Virginia Gov. Terry McAuliffe, said that a "decisive factor" was the fact that Virginia was already home to a major Micron manufacturing facility. "They [Micron] recognized that Virginia is always ranked as one of the best states in America for doing business. We had a home field advantage. Everyone at every level in the state stepped up to the plate."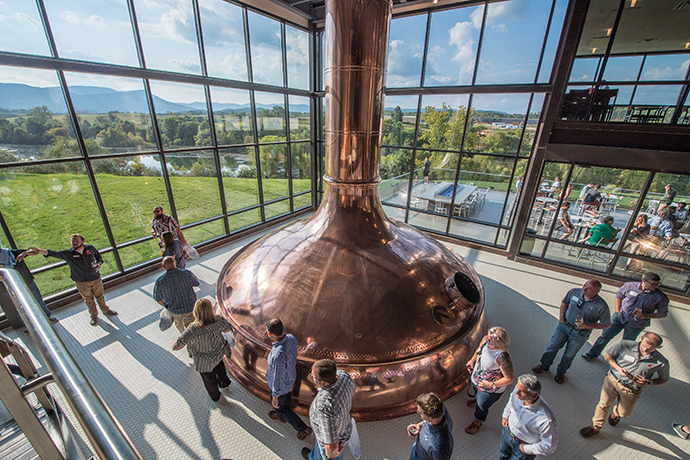 Micron said that the initial expansion will be finished by the fall of 2019, with production slated to begin sometime in the first half of 2020. Micron added that it intends to spend about $8 billion on capital outlays in 2018, meaning that more than a third of its spending will be at a single site in the U.S.
Manassas is a big winner in this deal too. A city of just 10 square miles and 43,000 people, Manassas now has the fourth-highest professional and technical wage in Virginia and the 10th-highest weekly overall wage in the state. Unemployment in the city is under 3 percent.
"We are a regional employment center," notes Small. "More than 20,000 workers commute into the city every day. That is a direct testament to the corporate base that we have. We are a hidden gem within the Northern Virginia market."
Moret: Virginia May Not Be Done Yet
The Micron announcement comes at a time when Virginia is working hard to land Amazon HQ2, a $5-billion project that could bring 50,000 high-paying jobs to the region.
Gov. Northam says Virginia remains on the short list for Amazon, and adds that a location near Micron in Northern Virginia would be a highly competitive option for the Seattle-based e-commerce giant. Major data centers for Amazon, Google, Apple, Microsoft and other large tech companies already call the region home.
Perhaps alluding to things to come, Moret offered this closing thought: "This is not the last billion-dollar-plus deal that we will announce in Virginia this year."